Dogs are awesome and do a great job making our life more amazing. They put smiles on our faces whether they're begging for food or greeting us when we come back home. In short, a dog is man's best friend. With this in mind, we are up with a post highlighting some reasons why we should consider owning a dog.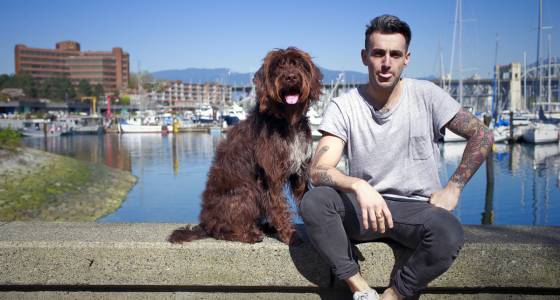 Health benefits
Owning a dog could save you a lot of money on medical bills and gym classes. You may spend a great time outside with your dog. Not only does it help improve your health, but also allows you to be more social. They'll never get bored playing with you and you get a motivation to go outside from your dog. So with a dog, you can lose weight quickly, get in good shape and lower your BP (Blood Pressure) problems.
You'll feel charged and less stressed
There're lots of studies that have proved that dogs can really help reduce stress levels. Playing with your pet can decrease your anxiety each day, making you feel more charged and focused. You start your day with an early walk with your dog, giving yourself a complete break from your dull routine life.
Protection
The special breads like German Shepherd, Akita and Doberman Pinscher can serve as a guard dog. They bring you a complete protection from all the possible dangers. If you hesitate going out alone, it's recommended that you should consider owning a guard dog to feel protected and secured.
A complete Entertainment
Known as man's best friends, dogs are full of fun and entertainment. You may have a great time playing outside. Going to dog park along with your dog makes your weekend that much awesome.
Have something interesting to add to this story? Please share your thoughts with us using the comment box given below.