Some dogs can be more trouble to train than other dogs. For example it's good to start training puppies young but they are more energetic or hyper than older dogs. Dogs that are older may already have learned bad habits. However a person can still learn ways to train any dog in this article.
Play with your dog often. In order to train your dog efficiently, it is important to develop and nurture a bond between the two of you. Make sure you are taking the time out of your day to play with your dog. It will be fun and stress-reducing for both of you.
When teaching a puppy basic commands, start with 'sit'. This is the easiest one for a dog to master. Hold his favorite snack just above his nose, and firmly say 'sit'. Most dogs will instinctively sit down at this point. Offer him the treat and don't forget to praise him profusely. If he doesn't sit, gently push his rear end towards the floor. After he has been sitting for a few seconds, give him the treat, and like before, remember to praise him.
Be aware that you are not going to have a perfectly trained dog overnight. Changing behaviors is a lengthy process that will involve a lot of successes and a lot of setbacks. If you are not training from a puppy, the process can take even longer as your dog will need to both unlearn bad behaviors and learn new ones. Be patient and you'll start to see results.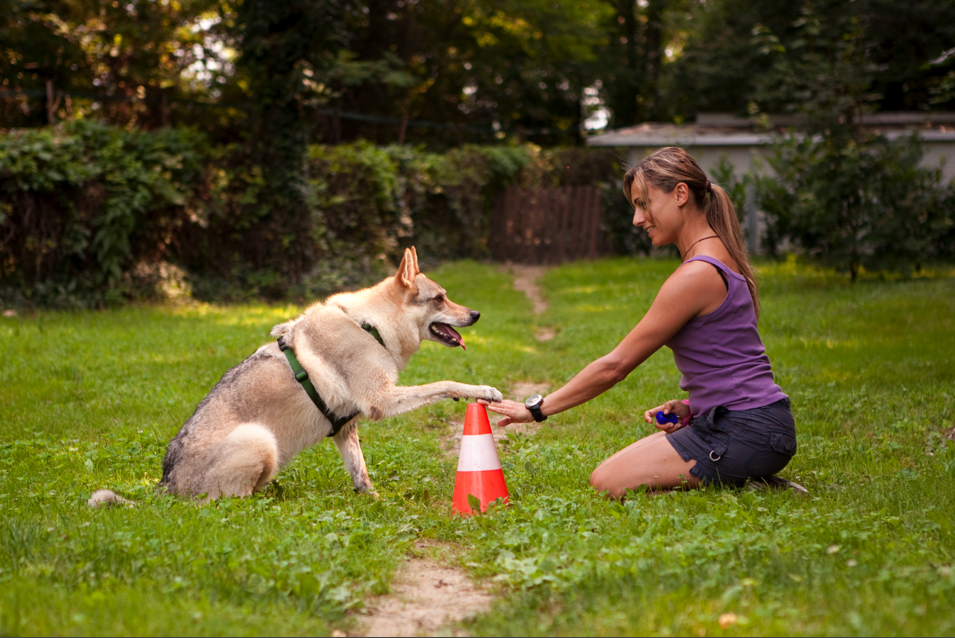 Use the time that you spend with your dog on a walk as an opportunity to reinforce your training program. Not only is this a perfect time to establish a better relationship with your pet, but it also allows you to work on different exercises together. A walk with your dog can be both enjoyable and an opportunity to learn.
Puppies respond best to positive reinforcement during training. You should assure that during training your puppy can not get into trouble. If you have to scold your puppy while training him, he may relate the training to being a negative experience and not be as excited as he should be about his training.
It is important to understand that training your dog will require a lot of patience and repetition. It often takes a dog between 25 and 50 repetitions before they are able to learn a new command. Getting frustrated will only delay your results and may hurt your relationship with your pet.
When trying to train your dog, always reinforce positive behaviors even when you're not actively in a training session. It's easy to remember to reward your dog during a training session, but it's just as important to reward your dog for those trained behaviors the rest of the time, too. This builds a good connection for the dog between the behavior and the reward.
A dog may be difficult to train sometimes but that does not mean it is impossible. Any dog can be trained with the proper knowledge of the subject. Now that you have gained some knowledge you can start to train your dog regardless of any traits it may have.